We have something very special to announce: Repair Café Odense turns 5 in March 2022!
To celebrate and honor that, we'd like to share our plans for RCO in 2022 with you.
More themed events
The more holidays, the better, in our opinion – all reasons to celebrate are good ones. 
We're bringing that to RCO this year with themed events; for example, for Fastelavn, (Anti-)Black Friday, and even May 4th! (May the 4th be with you.)
No costumes or special gear needed, just bring your broken items and prepare for some extra cheer, and maybe a themed non-alcoholic drink or two 😉
More focused events
With the success of our Bike Tire Giveaway, we decided it would be helpful to specifically encourage people to bring commonly repairable items, like clothing, electronics, and bikes. 
When we have, say, a bike-focused event, this doesn't mean it's the only thing you can bring – far from it! It just means we'll be focusing on and encouraging people to bring particular items, and having specialized repair folk to fix those things (ex. sewing experts). 
You can always bring any item you'd like help to fix to our events.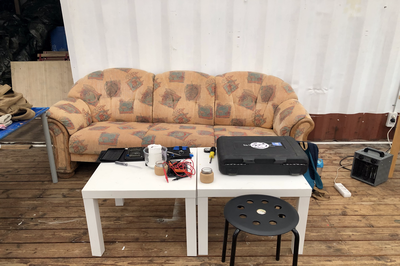 More events… in general
2021 was one of our best years yet for helping people keep good items out of the waste stream. You'll certainly see us again at special events like Fjordens dag, O'town, and other events around the city.
🆕 If all goes well, we plan to have two (!) events per month in warmer weather months. The extra events will also be on Sundays.
At first, we'll try this out to see the response. So be sure to come out and show us there's a need for repair in the Odense community!
Putting the café back in Repair Café
We'd like to make good on the "café" part of Repair Café and create a community in our space by serving coffee (free) and goodies (a small extra fee). That way, you can come for the repair, stay for the like-minded chats!
We hope to see you at an event soon!