Repair Café Recap - August 2022
It's been a little while… but it's so nice to see you back here on the blog!
Summer's coming to an end, but Repair Cafe Odense is coming in hot with a great August event and three places to meet us in September.
That includes our September event (25.9) with a special theme… CLOTHING REPAIR ✂ including a clothing swap! 🛒
That's right folks, we are taking it to the next level. Not just repair, but reuse.
Buckle in for the roundup! And be sure to read til the end for event details…
August 2022 stats
This month, we saw 11 different items for an estimated total of 20,35kg of items whose life we helped extend. That's more than half of last month's record, when we had two events!
Man…these items are heavy.
Here's what we saw this month:
🎧 Headphones

💇‍♂️ A hair trimmer

🌡 Weather station

💿 Record player

💡 Lamp

💧 Kettle

👶 Sling cradle

🎮 Remote control

🔋 Battery charger

💻 Computer

👕 Shirt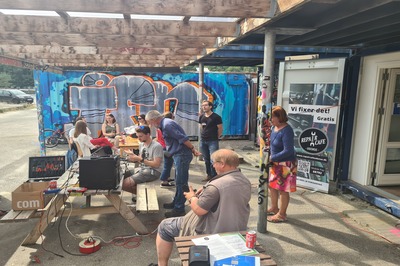 Items fixed / problem found: 
8 of 11
Success rate: 
7️⃣3️⃣%
Stories from the August Repair Café
The coolest thing about this month's Repair Cafe was how many of our volunteers came! There were 10 of us, including the newest, Romain.
Romain started out fast by jumping into a repair of a hair trimmer. Certainly not a common item, but being an electrical specialist, he found the issue without a problem.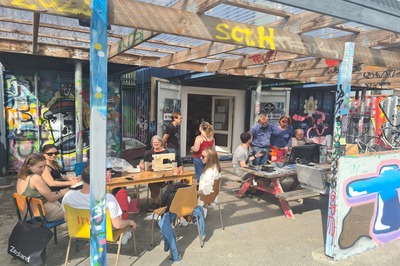 We also saw a pretty uncommon item – a sling cradle. Though we weren't able to fix the problem, we did have our first baby visit Repair Cafe in a while 👶
The shirt was repaired with a good ol' needle and thread. Sometimes, it's best to go back to basics! 🧵
On another note, we had to bring out the big tools for the computer repair. There was a bit of dust inside the computer, and things got loud for a moment with the vacuum 🌬
Remember, Repair Cafe has volunteers of all ages and nationalities. If you're interested in helping spread the right to repair movement, don't hesitate to reach out at info@repaircafeodense.dk 📧
What's coming up next?
📅 September 11 – International Welcome Day
📅 September 24 – Fjordens Dag
📅 September 25 – Repair Cafe 2.0 with clothing swap (!!!)
Come to International Welcome Day at Borgernes Hus and say hello to our friendly volunteers from 10.00 – 14.00! They'll kindly share the spirit of Repair Cafe with you by explaining what we do and why we do it. You'll also get to meet others from the wonderful international community in Odense.
We'll also be at Fjordens Dag at Stige Ø from 10.00 – 16.00 – just like last year! You can get clothing and electronics repaired at this event with a smile, plus learn about the natural world and how important it is to preserve the environment.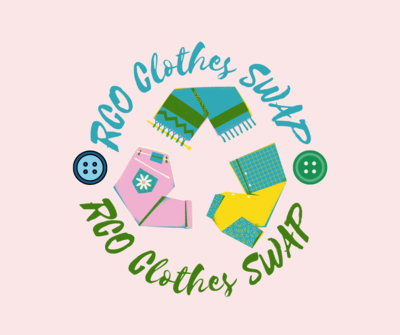 Finally, our next event is Sunday, August 25th at Det Blå Kvarter where you always find us 😊 But this event comes with a twist… and an extra half hour (13.00 – 16.30)!
Here is what you need to know:
Donation-based – no entry fee 🙂

For the clothing swap:

Maximum 10 items per person. Please ensure your items are in good condition – small repairs can be done on the spot.

Unswapped clothes will be donated or used in upcycling.

Come at 15 for a workshop to learn how to make a plant hanger from old t-shirts.

Everyone is welcome to bring some! 🌱

Clothing repair: We'll have 3 seamstresses to help you. This is the

perfect

chance to learn how to repair your own clothing, or teach your children how, too.

Other repairs: We can also help you repair bikes and electronics.
We can't wait to see you 🎩
Do you love our work? Consider a donation to support us: