2022 was our year—Repair Cafe's biggest so far! And that's all thanks to our volunteers, and to you. Thank you for supporting us!
Let's look back on the year so far, and what's coming up in 2023.
October & November 2022 stats
We had extremely well-attended events in October and November, adding new volunteers, having our first craft market, and seeing repeat customers. 
You brought us items like:
☕ two coffee machines
💡 a lamp
🔌 an electric screwdriver and trimmer
🌡 a thermometer
🚲 bikes and bike parts
🍏 a food processor
🧵 a sewing machine
👖 two pairs of jeans
…all of which were successfully fixed. That leads to a lovely success rate of 💯 for our 2022 year's-end events!
What could be more exciting?
Well, there is something…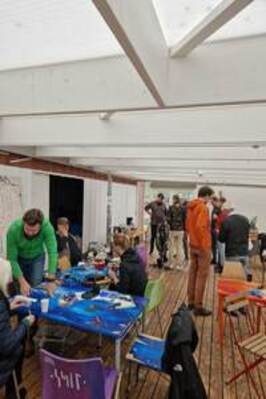 Repair Cafe Odense stats for 2022
If you've found this post by way of social media, you already know the exciting news 😉
Let's hear it directly from Repair Cafe Odense foreman Alain Kovacs:
"I would like to start by thanking all of you who have been a part of RCO this year, a year that surpassed my expectations.
This year was the best one in RCO's history,  more than double in comparison to 2021. Our volunteers deserve a lot of praise, and we've been lucky that many new volunteers have joined us this year.
In 2022, we saw items weighing a total of 266.8 kilograms. Of those we fixed 224.5 kilograms of items! This means that our success rate was an amazing 81%! All in all, people brought at least 97 items for repairs!
For comparison, we fixed 103.5 kilograms of items during all of 2021."
For the skimmers, that's:
💼 97+ items seen
⚖ Weighing 266.8 kilograms
✅ With 81% fixed 
That's more than double our 2021 numbers!
It's wonderful to see people seeking ways to repair their useful items, including electronics, bikes, and clothes, rather than throwing them away.
We think this represents a fantastic trend that reduces consumption, creates community, and helps the environment!
Every item saved from the landfill counts ❤
Stories from Repair Café
Our cozy year-end events included a Christmas market combined with our regular repair event. Thanks to you, it was super busy with visitors constantly filtering in! 
We hope you enjoyed the cookies from our volunteers Oli and Romain.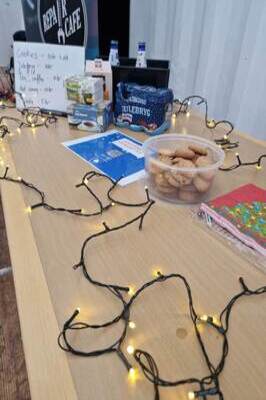 Meanwhile, volunteers displayed their handmade items. Dylan brought handmade bottle openers and art for sale and Roberta shared handmade kitchen gloves, plant pot covers, mittens and hats made from excess fabric.
Bikes were a big year-end item! One of the bikes we saw—owned by a visitor who uses it for their daily commute—had problems with the brakes, and we were able to diagnose it and make the bike safer. Another required some adjustments to make the bike more comfortable for its owner.
As bike rentals grow, we love to see people come in with bikes they own and use regularly, and to help people learn how to maintain them ✊ 🛠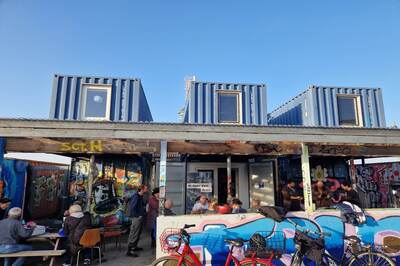 What's coming up next?
More great events, including our first of the year:
📅 January 29. Mark your calendars!
We can't wait to welcome you into the new year by helping you regain use of a fixable item.
Call for volunteers:
Remember, Repair Cafe has volunteers of all ages and nationalities. If you're interested in helping spread the right to repair movement, don't hesitate to reach out at info@repaircafeodense.dk 📧
Also, an RCO shop?! Tell us what you think:
We've been discussing the creation of a Repair Cafe Odense "shop" where people can buy items the volunteers have made from reclaimed and recycled materials. Would you find this useful? Let us know!
Do you love our work? Consider a donation to support us: