Repair Cafe Recap - April 2023
Spring has finally arrived with at least three consecutive sunny days! Our April event was a ray of sunshine in more ways than one. We were buzzing with activity, and we had the pleasure of attending to a total of 15 items!
With the improved weather, we noticed also a significant increase in the number of bikes, more than double compared to previous months.
You might have noticed also the "Uptainer" in front of our container. The Uptainer is sort of like a free library (you can find several of those around the city) but for electronics. It's part of an SDU student project. You are welcome to take home the items you see there, and also bring items you are no longer using, such as extension cords, keyboards, or headphones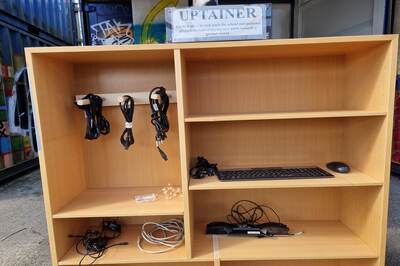 April 2023 stats:
Items seen: 15

Items fixed/problem found: 15 out of 15

Success rate: 100%? 
While not everything was fixed, we were able to identify the issues with all the items.
Here's a glimpse of the items we saw this month, some of them might surprise you:
Drying rack: 🧺

Printer: 🖨️

Lawn mower: 🌿🚜

4 bikes: 🚲

2 heating blankets: 🔥🛌

2 pairs of jeans: 👖

Music player: 🎶

Coffee machine: ☕️

Meat slicer: 🔪

Scooter: 🛴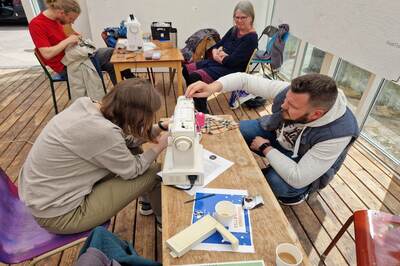 What's new?
In exciting news, we recently re-launched the Sustainability Talks series! They're hosted by SDU teacher and RCO volunteer Dylan Cawthorne. These talks take place on the second Thursday of each month. 
Each event focuses on a different sustainability topic, providing insights into solutions for a better environment. In April, we explored the sustainability of ART, and in May, we delved into sustainability of electronic waste. The talks are free of cost and open to everyone. Find details about the next event here.
What's next?
We have a very exciting event coming up in collaboration with Zirkel Odense. We'll set up a little repair station over at their place, we'll take apart some electronics, and even do a textile upcycling workshop. Mark you calendars:
May 25th, from 5 to 7pm.
While we're keeping the details about other events under wraps for now, we can assure you that we have some amazing upcoming events in the pipeline. 
Stay tuned for more updates! And as always, our monthly repair events remain a constant. The next one is scheduled for May 28th.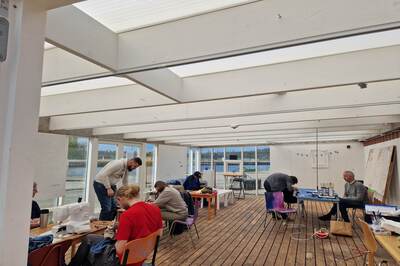 Just a friendly reminder that we're always here to answer any questions or listen to your feedback. Reach out to us via email or messenger. 
If you appreciate our work and would like to support our organization, you can make a donation using the information provided below.
Thank you for being a part of Repair Cafe Odense. 🙂